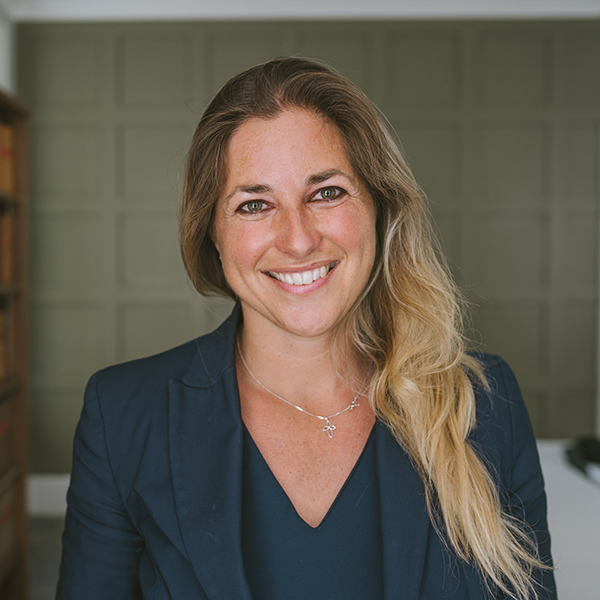 Introduction
Vulnerable people are at higher risk of contracting Covid-19 because of "barriers accessing preventive information and hygiene, reliance on physical contact with the environment or support persons, as well as respiratory conditions caused by certain impairments"[1].
Many residents of care and residential homes, whether they have cognitive impairment through brain injury, learning disability or are suffering from dementia fall into that category of increased vulnerability. On one view it might seem common sense to generate policy to increase rather than erode statutory protections for those more vulnerable people; aiming to ensure compliance with the positive obligations set out in the European Convention on Human Rights (the Convention) rather than to seek non-permissible derogation by the backdoor.
This article seeks to explore initially the scope of derogation as envisaged within the current guidance from the Council of Europe and the impact on those in a care home setting, and then considers certain circumstances unique to those adults who lack capacity and are living in a care or residential setting and what increased risk they might be exposed to as a result of ambiguous policy. Furthermore, it will consider the implications for legal challenge in respect of violations of Articles 2 and 3 of the Convention.
The Convention and the Council of Europe Guidance
On 23 March 2020 the State imposed unprecedented restrictions on our liberty; the like of which will hopefully not ever be necessary again. The Council of Europe has put together what they term 'A Toolkit for member states'.
It is permitted under Article 15 of the Convention that States may in certain circumstances consider derogation from their obligations. Article 15 states: "in time of war or other public emergency threatening the life of the nation any High Contracting Party may take measures derogating from its obligations under [the] Convention to the extent strictly required by the exigencies of the situation, provided that such measures are not inconsistent with its other obligations under international law."
There are though certain Convention rights for which derogation is not permitted, and those are what we concern ourselves with in this article. Those rights are: the right to life, except in the context of lawful acts of war (Article 2), the prohibition of torture and inhuman or degrading treatment or punishment (Article 3), the prohibition of slavery and servitude (Article 4§1) and the rule of "no punishment without law" (Article 7). There can be no derogation from abolishment of death penalty or the right not to be tried or punished twice (Protocols Nos 6 and 13 as well as Article 4 of Protocol No 7).[2]
The Toolkit sets out the principle of legality which states that "even in an emergency situation the rule of law must prevail. It is a fundamental principle of the rule of law that state action must be in accordance with the law. The "law" in this context includes not only acts of Parliament but also, for example, emergency decrees of the executive, provided that they have a constitutional basis."[3]
That must be read in conjunction with the guidance at 2.3 of the Toolkit on the limited scope of the emergency legislation; the principle of necessity which states that "emergency measures must be capable of achieving their purpose with minimal alteration of normal rules and procedures of democratic decision-making. Therefore, the power of the government to issue emergency decrees should not result in a carte blanche given by the legislator to the executive. Given the rapid and unpredictable development of the crisis, relatively broad legislative delegations may be needed, but should be formulated as narrowly as possible in the circumstances, in order to reduce any potential for abuse as a general rule, fundamental legal reforms should be put on hold during the state of emergency".[4]
It is not and cannot be disputed that these are unprecedented times that may in certain circumstances allow for derogation of some Articles. We have already seen many restrictions to freedom of movement, access to public spaces and places of worship and families being kept apart. Some of these may in time be subject to complaints under rights to private life and freedom of conscience, freedom of expression and freedom of association. It will be for the state to ensure that any of the restrictions, or derogations put in place are clearly established in law.
So the State must limit the extent to which it derogates from its obligations where permitted, and in other courses of action should remain as close as possible to what is absolutely necessary, to avoid straying beyond the limited scope of emergency legislation.
The Mental Capacity Act 2005 and IMCAs
The appointment of an Independent Mental Capacity Advocate (IMCA) is provided for within s35(1) of the Mental Capacity Act 2005 (MCA) and sets out:
"(1) The [responsible authority] must make such arrangements as it considers reasonable to enable persons ("independent mental capacity advocates") to be [available to represent and support persons to whom acts or decisions proposed under sections 37, 38 and 39 relate or persons who fall within section 39A, 39C or 39D.] [available to— represent and support persons to whom acts or decisions proposed under sections 37, 38 and 39 relate"
An IMCA, as we know, is appointed to people who need support to make changes and take control of their life, be listened to and understood and who require assistance in making decision about serious medical treatment (as defined at s37(6) MCA serious medical treatment can mean the provision of or withholding of). IMCAs are available to people with learning disability, cognitive impairment through brain injury and older people who have dementia. They give support which enables a person to make choices and they inform people of their rights. A hugely valuable and vital part of any process in enabling someone to make important decisions about their life.
Application of the guidance and relevance to the MCA/IMCAs
It is a general point that inadequate personal protective equipment and testing could give rise to a number of potential claims under Article 2 and Article 3 HRA, however this article is going to look at two more specific scenarios, applying the guidance set out above. That is not to say that there aren't a great many other scenarios that could lead to potential claims.
Scenario 1:
The carers of an adult or young person who lacks capacity and is cared for in either a care or residential setting or has increased needs and is cared for within the community being asked to say whether there is a ReSPECT Form[5] or Do Not Attempt Resuscitation (DNAR) in place. When it is confirmed there is not, a medical professional asking that one is put in place.
Although a ReSPECT form is not a legally binding document and even a DNAR can be challenged, the wishes and feelings of a person who lacks capacity are still central when considering their best interests. Scenario 1 in any other time might read like a fiction, a terrifying dystopian one at that and the stuff of eugenics nightmares. It is though what happened when the pandemic was declared. All rooted in the inadequate provision of personal protective equipment, the inadequate provision of ventilators and hospital beds it became overnight policy to select those who would be left to fight the virus alone. And those selected were those most vulnerable.
What, you might think, is a more significant decision about your own medical care than choosing to allow yourself to remain untreated for a disease that other people have recovered from, to choose to not be resuscitated. To suggest ReSPECT forms and DNAR forms should be drafted is in and of itself questionable under a moral and ethical code, but without the proper appointment of an IMCA to support someone in making such a decision is it not also an abuse of the principle of legality and the Council of Europe guidance that any emergency decrees should be formulated as narrowly as possible in the circumstances, and fundamental legal reforms should be put on hold during the state of emergency".[6]
It could be argued that the State has, tacitly, derogated from its positive obligations under Article 2 to protect the right to life of those people and Article 3 to protect them from the inhumane treatment of the physical and mental suffering the disease will subject them to. All whilst stamping on the MCA.
Scenario 2:
An elderly care home patient suffers a fall and is taken to hospital for an x-ray. They are medically fit for discharge and the care home must accept them back with their DOLS in place. They are returned, but without having been tested for Covid-19. The care home manager, already battling against inadequate provision of PPE and constantly changing policy, refuses to accept them until they have been tested in order to safeguard the other highly vulnerable residents and staff. The medical professionals refuse to test the resident as they are asymptomatic. That person is returned and a few days later there is an outbreak of Covid-19, where some residents lose their lives.
Given the prevalence of falls and increased need amongst, certainly elderly, residents of care homes to attend A&E for x-rays or treatment there must be an increased risk of contracting Covid-19 (a journey in a taxi or car with a volunteer, sitting in a waiting room, using the cafeteria) than if residents are totally isolated. There is, of course, also the domino effect amongst those most vulnerable to the symptoms of the disease that makes increased fatalities more likely where an infection in a care home starts.
We know the State cannot derogate from its obligations under Articles 2 and 3 of the Convention. We also know that where the State fails in its positive obligation to protect life or to protect you from inhuman or degrading treatment that a claim can be made. Little comfort in many instances where a loved one is lost, but through the process of inquest or civil claim it is a powerful tool to hold to account the State on behalf of all those other vulnerable people in the same situation.
Is it reasonable though to expect policy in these dynamic and unprecedented times to be so narrowly drafted to provide that patients potentially exposed to the virus whilst receiving other medical care in hospital be tested before returning to a high risk setting? It is certainly arguable that yes, it is reasonable. It is common sense and it is a step that could save multiple lives. No policy can be viewed in a vacuum though and it is important to consider why it is that care homes are particularly high-risk environments, aside from their housing more vulnerable people; the inadequate provision of personal protective equipment to keep people safe and more effectively stop the spread.
What next?
Although not the focus of this article it is worth also considering that current policy and guidance is likely to be not only harder for people with disabilities to understand, but also harder to comply with and it may be that the wording used in policy is discriminatory. This was helpfully set out by Catalina Devandas who is the UN Special Rapporteur on the rights of persons with disabilities. She states that "public advice campaigns and information from national health authorities must be made available to the public in sign language and accessible means, modes and formats, including accessible digital technology, captioning, relay services, text messages, easy-to-read and plain language… Organizations of people with disabilities should be consulted and involved in all stages of the COVID-19 response." [7]
It is unclear still how many deaths are arising from Covid-19 and how deaths being registered are varying, but what we do know is that those vulnerable people deprived of their liberty already are suffering further violations of their Convention rights. They are not able to simply leave their care home and go to a second home, overnight they have stopped receiving visits from family and even within the homes are restricted from seeing their friends. It is essential that through legal challenge and campaigning work that the State is held to account in respect of its obligations under the Convention.