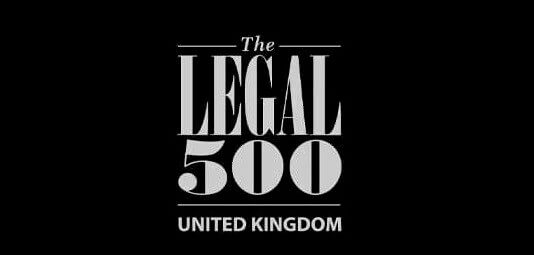 In the 2023 Legal 500 UK rankings Albion Chambers and its members received 32 rankings, 12 of which were tier 1.
As a set we ranked in the highest tier for Business and Regulatory Crime (Including Health and Safety), Family and Children Law, and Inquests and Inquiries. We were also highly ranked in Crime (General and Fraud).
Among the testimonials of chambers and our clerking team it was said:
'Albion Chambers is an excellent set, offering a superb selection of highly qualified barristers.'
'A brilliant set with a very strong reputation for financial remedy and private children work.'
'An impressive set. Everyone I've dealt with has been very well prepared, personable and effective.'
'Very strong across all levels in crime.'
'The whole team is great, very responsive and accommodating.'
'Nick Jeanes is faultless. Responsive, personable, and very knowledgeable.'
'Albion Chambers' clerks are always approachable, always organised, always positive and will bend over backwards to help their instructing solicitors.'
Many of our members were singled out for individual comments:
Business and Regulatory Crime (Including Health and Safety)
Kate Brunner KC 'The master of detail in any case she is instructed in. Kate is meticulous in her preparation and has judged the best tactics to use before any evidence is presented. She has a calm and authoritative manner in court.'
David Sapiecha 'A reliably brilliant barrister.'
Alan Fuller 'Alan has vast experience and knowledge in regulatory cases. He always delivers the best possible advice and advocacy in a calm and likeable manner.'
Alexander West  'Alexander has a thorough knowledge of CQC regulatory work. He is measured and calm, and his advocacy style is very professional and effective. He is well prepared for hearings and unflappable when an unexpected issue arises. He inspires confidence.'
Family and Children Law
Sarah Pope 'A tenacious advocate who gets results.'
Fiona Farquhar 'Fiona is extremely user friendly, meticulous and tenacious where required. She gives realistic and clear advice.'
James Cranfield 'James is a calm, sensible presence in court. He inspires confidence and trust in clients.'
Hayley Griffiths 'Exceptional on her feet and demonstrates brilliant client care.'
Jonathan Wilkinson 'A focused, calm, and measured advocate. He is able to identify the key issues quickly, and navigate a sensible way through them.'
Alice Darian 'A first class advocate who always goes the extra mile.'
William Heckscher 'A measured yet robust advocate. He is diligent, intellectual and able to grapple with complex issues quickly.'
Joanna Lucas 'Joanna is excellent with clients, managing their expectations whilst fighting their corner. She will always go the extra mile for a client. She is logical and pragmatic and provides very clear and detailed advice.'
Divorce and Financial Remedy
Charles Hyde KC 'Charles is an exceptional advocate. He has the ear of the court. A strategic silk in a class of his own.'
Daniel Leafe 'Daniel is a phenomenal advocate who is able to think on his feet. A firm negotiator, who is very comfortable against silks.'
Nicholas Sproull 'A methodical junior and a smooth operator. He remains calm under pressure and provides measured advice. A silk in the making.'
Richard English 'Richard is a brilliant, bright and knowledgeable barrister. His advice is always spot on. He is a pleasure to work with, approachable to clients, and a polished advocate.'
Gemma Borkowski 'Gemma exudes confidence in all that she does. A fantastic barrister who has a calm, confident manner with clients.'
Stephen Roberts 'He is always well prepared and a gentle, measured and calming influence on clients.'
Inquests and Inquiries
Kate Brunner KC 'Kate is a masterful tactician with peerless forensic skills.'
Alexander West 'Alexander is meticulous, calm and always impeccably well prepared. His advocacy is flawless.'
Crime (General and Fraud)
Kate Brunner KC 'A standout silk with a robust approach.'
Adam Vaitilingam KC 'Adam leaves no stone unturned. He is tenacious and confident.'
Sarah Regan 'Sarah is exceptionally well prepared and will leave no stone unturned. Her skills with the jury are invaluable.'
Edward Hetherington 'Edward has an incredible forensic ability and is able to condense and simplify even the most complex of material for his lay clients. Clients and juries alike warm to Edward's down to earth approach.'
Charley Pattison 'Charley is an outstanding junior, very hard working and driven. A persuasive advocate, who has the confidence and presence to persuade a court and the charm to win over a jury.'
Employment
Matt Jackson 'He is calm under pressure, methodical, insightful and unflappable. An advocate who is equally comfortable before the Employment Tribunal or Court of Appeal. A go-to junior for complex strategic litigation in employment.'
The full list of rankings and quotes of chambers and our members can be found on the Legal500 website here.