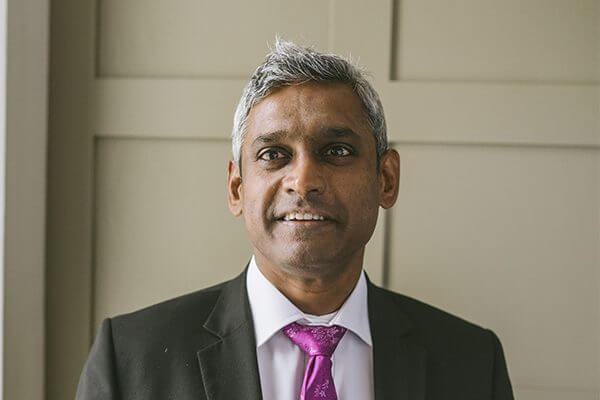 Article 2 Inquests in Medical Cases – R (on the application of Maguire) v HM Senior Coroner for Blackpool and Fylde [2020] EWCA Civ 738
The Lord Chief Justice of England and Wales delivered the judgment on 10 June 2020.
In general, medical inquests do not engage the State's investigative obligation under Article 2 and so the statutory question of "how" the death occurred is to be answered in a limited way. On the facts of this case, the threshold was not met to trigger the advantages of an Article 2 inquest, particularly to the family of a deceased person: a higher degree of scrutiny, an expanded narrative, a greater chance of jury inquest and funding implications.
Facts
The case concerned the tragic death of a woman in residential care home in Lytham St Anne's. She had Down's Syndrome in addition to learning disabilities as well as some physical limitations. The staff had neither medical nor nursing training.
J "died in hospital on 22 February 2017. The cause of her death was: (i) perforated gastric ulcer and peritonitis; and (ii) pneumonia. J became ill over the two days before her death. On 21 February a call to NHS 111 resulted in advice to consult a general practitioner. The consultation took place over the telephone but continuing concerns later in the evening led to an ambulance being called. The paramedics wished to transfer J to hospital but she would not co-operate." Her condition deteriorated rapidly overnight and she was found to be severely kidney dehydrated with kidney failure. She developed a severe infection and died following a cardiac arrest.
Issues considered
One of the issues raised in the appeal was whether the wider "context" of premature deaths of people with learning disabilities should have a bearing on the application of a positive obligation under Article 2.
This was a sad case where "death by natural causes was the inevitable starting point for the jury's conclusion" [6]. The Court observed:
Article 2: Substantial obligation to investigate deaths where positive obligation on the state "not to take life without justification" could only be extended in "limited circumstances" to protect life by a framework of laws, procedure and enforcement.
Medical negligence: In "very exceptional circumstances", including where "an individual patient's life is knowingly put in danger by a denial of access to life-saving emergency treatment", this can amount to an extension of Article 2 obligation. applying Lopes de Sousa Fernandez v Portugal (2018) 66 EHRR 28. This is a strict test of exceptionality and few cases will meet this threshold.
Does the state know of imminent risk to life including suicide? Fernandez de Oliveira v Portugal (2019) 69 EHRR 8 applying Osman v United Kingdom (2000) 29 EHRR 245. There should not be a "disproportionate burden" on the authorities. In Fernandez de Oliveira it had not been established that the authorities knew or ought to have known that there was an immediate risk to life in the days before a suicide. Operational measures are not required in every case of claimed risk to life [33]. In J's case consideration of this aspect was unnecessary because the "collective judgment" of healthcare professionals was that J was not in imminent danger on the evening before she died. The risk of mortality almost doubled overnight.
Argument
Argument on behalf of appellant: there was a "reason to suppose that the state failed in its operational duty to protect J's life "in circumstances where there was a "real and immediate risk of death" because of J's "undeniable vulnerability" [70]. It was argued that the jury "should be able to say that J died of natural causes aggravated by neglect" [6]. This argument was rejected by the Coroner and on appeal.
Consideration of law by the Court
On the facts of this case, J was unable to leave the care home. There was a deprivation of liberty and qualifying requirements of Mental Capacity Act 2005 were met. J lacked capacity but the court held this did not necessarily mean that an "operational duty" under Article 2 was owed.
Signs that J was unwell included the following. She was eating poorly, vomiting and had a raised temperature. She raised concerns that she wanted to see a doctor. However, there was no "structural or systemic dysfunction which prevented life-saving treatment". Whether there was an operational duty under Article 2 was not an easy "yes" or "no" answer, even where a duty to the vulnerable could be owed in some circumstances. Circumstances may include when the state is aware of shortcomings through regulatory inspections and neither act on them, nor provide protection "from a type of harm entirely within the control of those who cared for them", such as where appalling conditions of care within a care home with high mortality rates for a particular section of its residents are well known – [96].
Ruling
Vulnerability is not determinative: "The fact that an operational duty to protect life exists does not lead to the conclusion that for all purposes the death of a person owed that duty is to be judged by article 2 standards" [74]. On the facts relating to J, an "operational duty" under Article 2 did not arise.
The "coroner was right to conclude that, on the evidence adduced at the inquest, there was no basis for believing that Jackie's death was the result of a breach of the operational duty of the State to protect life" [100]. The procedural obligations on the State did not arise.
There was "no reason to believe that the "very exceptional circumstances" which can give rise to a breach of an operational duty under Article 2" might be in play, particularly where the "collective judgement" of the professionals was that the patient "was not in danger on the evening of 21 February 2017 and could be kept under observation at the home". [105]
The court observed that the wisdom of protocol and plans between care home, paramedics and out of hours GP are far removed from establishing the exceptional "systemic regulatory failing" required to engage Article 2.
The scope of the investigation and the evidence called at the inquest is unlikely to be greatly affected by whether it is "liberated from the strictures of section 5(1)" of the Act or whether the article 2 procedural obligation applies, enabled by section 5(2): [77]. The four main questions apply. Who died? When did it occur? Where did it occur? How? For the purpose of the inquest it is "how J came by her death", per section 5(1) of the 2009 Act, rather than "how and in what circumstances", [100]. In this case the conclusion was "natural causes" followed by a short jury narrative description of events of 21 and 22 February. Lord Burnett's introductory observations reinforced the importance of ensuring that the findings did not stray into the determination of criminal or civil liability if possible, per section 10(2) of the 2009 Act:
"Section 10(2) of the 2009 Act prohibits framing a determination under section 5 "in such a way as to appear to determine any question of (a) criminal liability on the part of a named person, or (b) civil liability." [3]
The decision does not "close the door" in appropriate cases, perhaps where there is an unusually high number of deaths. Article 2 may apply where there is an objective "systemic or structural dysfunction" attributable to the state, beyond "mere error", depriving life-saving treatment and a causative link between this failure and the harm sustained by the patient has been established: [25]
"If a death in this jurisdiction in a hospital or care home for which the state was responsible resulted from conditions described in either of those cases, the substantive or operational duty under article 2 ECHR would be engaged." [96].
There is potential for Article 2 to be engaged in certain cases following a disproportionately high number of deaths attributable to Covid-19, contracted within a state-run care home, if the patient dies in the care home or is released prematurely without sufficient care. The greater the number of preventable deaths over a significant period of time where there is known high risk, the more arguable that an operational duty arises.