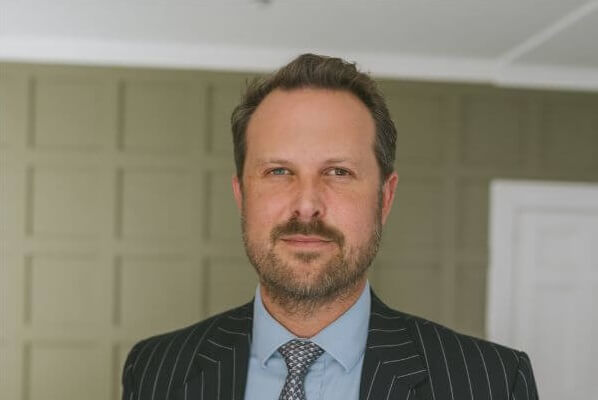 Obviously, not all Court of Appeal decisions are ground breaking.  Some serve as useful reminders of how we should be doing things.  They highlight misinterpretations and traps that we can all fall into.  They reveal processes we have followed for years, no longer being welcome by the higher courts.  Whilst maybe not reinventing the wheel, these cases can move things along and subtly change an emphasis or practice we've grown accustomed to.  Re A (Children) (Pool of Perpetrators) [2022] EWCA Civ 1248, is, in my mind, a perfect case in point.
As the name of the case suggests, Re A focuses on pools of perpetrators.  Those depths we sometimes flail around in desperately looking for the shallow end so we, or someone else, can haul ourselves out.  Of course, there will be times when an invite to the pool party is welcome, better that than a party for one.  Whether it's better to be in a pool of two (or more), as opposed to facing the music on your own is not the focus of this piece.  The purpose of this short article is to draw attention to a couple of points where a lot of us, to a greater or lesser degree, may be going wrong.
First and perhaps the most utilitarian point to be drawn, given that it must be for general application, is that judges simply adopting agreed notes on the law, is deprecated.  No doubt this will be covered at judicial college and is less our responsibility, but appeal proof judgments will have to show the judge's 'working out'.  Furthermore, "a document which sets out lengthy citations from cases is unwieldy and may contain much which is unnecessary." (copy and paste anyone?).  From here on, directing your tribunal to a simple principle and reference to the relevant part of the supporting judgment will be sufficient.  As Lady Justice King in Re A says, the all too common approach does not help the reader "to understand whether, and if so how, the law was applied to the facts and circumstances of the case before the judge."
Turning then to pools of perpetrators, it is probably helpful to set out the background in Re A.  Poor baby A was taken to hospital when just a couple of months old by her father, who had found her struggling to breathe.  She had life threatening injuries requiring surgery and spent two months in hospital.  Upon admission, A was found:
Partially asphyxiated as a consequence of there being a large quantity of blood soaked tissue lodged in her larynx and pharynx;
To have multiple rib fractures;
To have bilateral metaphyseal long-bone fractures; and
Having cystic lesions with blood staining within the parafalcine frontal lobes of her brain.
At first instance, HHJ Moradifar, sitting as a Deputy High Court Judge, found the mother to have deliberately forced the tissue into A's throat as per (i) above.  The judge found that A's other injuries, sustained at various earlier dates to (i), were inflicted by either the mother or the father.  There were also findings of collusion between the parents and of failure to protect.  In the Court of Appeal, the mother did not seek to challenge any of the findings made against her and the matter proceeded therefore, on the basis that the mother deliberately inflicted the final life threatening injury to A.  Father's appeal was on the basis that (i) HHJ Moradifar erred in his application of the law in relation to uncertain perpetrator cases and consequently was in error finding father to be in the pool; (ii) that the judge was wrong to find that the father had colluded with the mother and that if father was not the perpetrator, then the judge was wrong to make a failure to protect finding.
As hinted to above, King LJ delivers the lead judgment.  She explicitly approves the 'proper approach' in respect of uncertain perpetrator cases and quotes Lord Justice Peter Jackson in Re B (Children: Uncertain Perpetrator) [2019] EWCA Civ 575, [2019] 2 FLR 211 at length.  Of course we all know what Re B says, but as a quick reminder, at [49]:
'The court should first consider whether there is a 'list' of people who had the opportunity to cause the injury.  It should then consider whether it can identify the actual perpetrator on the balance of probability and should seek, but not strain, to do so: Re D (Children) [2009] EWCA Civ 472 at [12].  Only if it cannot identify the perpetrator to the civil standard of proof should it go on to ask in respect of those on the list: "Is there a likelihood or real possibility that A or B or C was the perpetrator or a perpetrator of the inflicted injuries?"  Only if there is should A or B or C be placed into the pool."
All good and all accepted by King LJ, apart from one thing that clearly vexes her.  Courts 'not straining' to identify a perpetrator is an unhelpful and unnecessary gloss.  So gone are the days of reminding the judge that they should not strain themselves when trying to identify who dealt the fateful blow, or who lost their temper and shook the infant victim etc.  Instead, the unvarnished test is clear (so we are told at [34]):
"following a consideration of all the available evidence and applying the simple balance of probabilities, a judge either can, or cannot, identify a perpetrator.  If he or she cannot do so, then in accordance with Re B (2019), he or she should consider whether there is a real possibility that each individual on the list inflicted the injury in question."
So where exactly did Judge Moradifar go wrong?  At [36], King LJ tells us what he had to determine:
Whether there was a list of people who had the opportunity to cause the injury. Here it is common ground that there was a list of two, namely the father and the mother;
Whether he was able on the balance of probability, to identify the actual perpetrator. In this case it has not at any stage been suggested that the evidence would permit such a finding to be made in relation to the father alone.  The question for the judge was whether such a finding could be made to the proper standard of proof in respect of the mother;
If, and only if, the court was unable to make such a finding to the appropriate standard of proof, should he have resumed his scrutiny of the list and in respect of each person on the list, considered whether there was a real likelihood or possibility that one of those individuals inflicted the injury/injuries. In this case this meant, could the judge be satisfied that there was a real possibility that the father was the perpetrator of the older injuries?  If so, the father was a possible perpetrator with all the serious consequences which follow from such a finding.
Looking at [42], King LJ decides that he completed step (i).  However, instead of then considering whether the mother or the father had, on the balance of probability, inflicted the earlier injuries, he looked through his telescope the wrong way round and asked himself whether it was so improbable that the father had inflicted the older injuries that he should be excluded as a possible perpetrator.  Judge Moradifar concluded that there was no reliable direct evidence that would allow him to distinguish between the parents.  This approach was criticised.  He did not need to distinguish between them, he needed to look at them separately.  Furthermore, King LJ disagreed with the judge that there was nothing to distinguish these parents – for her, the mother deliberately stuffing tissues down the baby's throat and inflicting near fatal injuries a couple of weeks later, was sufficient to cross that line.  Had the judge worked this difference into his analysis, he would have had to confront the consequences of the same.  As such, King LJ allows the appeal and remitted the matter to a different judge for a rehearing.  In respect of the collusion and failure to protect findings, King LJ expresses her doubts but chooses not to tie the hands of any fresh tribunal.
Perhaps some consolation to HHJ Moradifar was that Lady Justice Elisabeth Laing disagreed with King LJ and thinks there was nothing wrong with his approach.  Short lived comfort maybe, as Lord Justice Birss's deciding vote falls in line with King LJ.
So, a couple of things to take away:
Refine your agreed notes of the law, make them pithy and more focussed, principle and reference;
Remind judges that they need to show their 'working out', they will no doubt love you for it;
Straining is out;
You must urge your judge to keep their telescope the right way round at all times; and
Before inviting anyone to your pool party, analyse fully whether they might just be, on the balance of probability, the actual perpetrator.