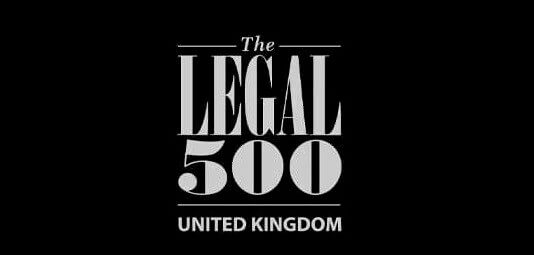 In the 2024 Legal 500 rankings, Albion Chambers and its members received 33 rankings, 14 of which were Tier 1.
As a set, we ranked in the highest tier for Business and Regulatory Crime (Including Health and Safety), Family: Divorce and Financial Remedy, and Inquests and Inquiries. We were also highly ranked in Crime (General and Fraud) and Family: Children and Domestic Violence.
Among the testimonials of Chambers and our Clerking Team, it was said:
'Albion Chambers is an established provincial powerhouse, with a solid clerking team and a reputation for excellence.'
'Albion Chambers is one of the go-to chambers in Bristol. The standard of counsel and support staff is one of the highest in the area.  They really care and are always approachable.'
'Albion Chambers is a lovely set; friendly, helpful and always willing to go that extra mile to help. It has a good range of counsel of varying levels of experience covering all the main heads.' 
'The best family set in Bristol and the South-west, with great strength in depth.'
'Albion is certainly a specialist set when it comes to family law. The team for finance work is highly experienced and well able to deal with complex and heavy weight cases. They are the top set in Bristol.'
'Albion Chambers is the best set in Bristol for business and regulatory crime (including health and safety).'
'The most flexible and accommodating clerks I have ever come across.'
'The clerks at Albion Chambers are brilliant. Nick Jeanes and Ken Duthie are particularly excellent. Nothing is ever too much trouble.' 
'Michael Harding and Julie Hathaway are very responsive and willing to discuss costs, turnaround, availability etc.'
'Ken Duthie and Joanna Cload are brilliant. They quickly respond on availability, fees, admin and suitable dates. A really good team.'
Many of our members received individual comments:
Business and Regulatory Crime (Including Health and Safety)
David Sapiecha 'David is an excellent advocate with the ability to hold his audience no matter how complex the matter being explained.  He knows how to explain difficult concepts to juries and strikes the correct balance between explaining all of the relevant facts without going into too much detail.  You can tell juries listen to his every word.' 
Alan Fuller 'He is a safe pair of hands who knows health and safety law inside out.'  
Family and Children Law
Sarah Pope 'Sarah is a very strong and ferocious advocate with extensive knowledge. She has a calm presence and clients trust her. She is able to deal with the most difficult cases and navigate tricky counsel on the other side with ease.'
Fiona Farquhar 'Fiona is first-class. She is silk quality every time and a fearless advocate who really stands out. She advocates passionately for her clients and gets results.'
Hayley Griffiths 'Hayley is a thoughtful and experienced barrister who is able to grasp complex legal issues and present them to clients in a way that they understand and are able to relate to. She is outstanding.'
William Heckscher 'William is a consistently excellent barrister for care matters. He is a calm, eloquent and persuasive advocate who always has a clear command of the case. He has an extremely thorough approach and an eye for detail.'
Joanna Lucas 'Joanna is a very skilled and robust advocate who is meticulous in her preparation, has a wonderful rapport with clients and offers very clear and sensible legal advice. She is logical in her approach when dealing with cases and is pragmatic in her legal advice.'
Caroline Middleton 'Caroline is a sharp legal mind. She is a fierce advocate and gives no-nonsense advice but can also be compassionate with clients in highly emotionally charged cases. She is a go-to for private children work in Bristol.'
Divorce and Financial Remedy
Daniel Leafe 'Dan is a very quick thinker on his feet, particularly with regard to mathematical calculations which is a key skill to have in financial remedy work. He argues clearly both in his written submissions and in court and always ensures he has the evidence to support his position.' 
Nicholas Sproull 'Nicholas is a brilliant judge of a case who will fight in a very persuasive style if required but will always seek a fair settlement if it can be found. He is a go-to barrister in Bristol and the South West.'
Richard English 'Richard is always exceptionally well prepared and his knowledge of the law is second to none. He has a very approachable manner and a great rapport with the clients. His advice is clear and his advocacy is exemplary.' 
Gemma Borkowski 'Gemma is a fantastic financial remedy barrister. She fierce, tenacious and brings with her knowledge from the bench. She is also extremely well prepared and gives honest and clear advice.'
Alexander West 'Alex is very personable, approachable and calm with his instructing solicitors and clients alike. He has an eye for detail and a disarming approach that can catch his opposite number off-guard. He works well with judges, can think fast on his feet and his advocacy is strong.'
Inquests and Inquiries
David Sapiecha 'David's advocacy is very good. He is able to turn off his criminal advocate demeanour and conduct himself in a way that is respectful of the deceased's family. David is also very good at making submissions and questioning witnesses in a way that benefits the client.' 
Alexander West 'Alex has an extraordinary ability not to be fazed by anything which is unexpected; he glides above it all like a swan. His advocacy is concise and clear. He is also fantastic at analysing documentation and evidence and has an ability to get to the heart of a problem.' 
Crime (General and Fraud)
Sarah Regan 'Sarah is always fantastically well-prepared. Her grasp of the intimate detail of any case is staggeringly good; she is a master of detail.'
Edward Hetherington 'Edward is forensically brilliant, with a keen eye for detail and an incredible ability to digest the most complex of material. His tactical ability is unrivalled and in court he is personable and approaches judges and juries with a well measured and persuasive humour. He is the epitome of the modern day jury barrister.' 
Charley Pattison 'Charley is highly intelligent and insightful. She combines great empathy and understanding with determination and a will to succeed. She is a charismatic and appealing advocate to whom judges are drawn.'
Emma Martin 'Emma has a warm and engaging advocacy style, which is persuasive with both juries and judges. She is very sympathetic so always gets the best out of vulnerable witnesses or defendants.' 
Rupert Russell 'Rupert is adept at thinking on his feet and has an in-depth knowledge of his cases so he can give a swift yet considered response to everything that arises. He has an assured manner in court which both judges and juries find persuasive.'
The full list of rankings and quotes of chambers and our members can be found on the Legal500 website here.